Address: 8000 Székesfehérvár, Széchenyi u. 80., Hungary
The team of NAjudent
Our dentists
Dr. Ben-Redouane Nadjim
Conservative dentistry and restorative dentistry specialist
MORE
I graduated from the University of Pécs with a degree in dentistry. My professional interest is focused on conservative dentistry and making dentures. Since obtaining my professional license I have also been dealing with the complete oral rehabilitation of foreign patients in Hungary. As a regular participant of professional trainings I am committed to learning new techniques. It is a priority for me that my patients leave all treatments with satisfaction. I am a proud father of two little girls.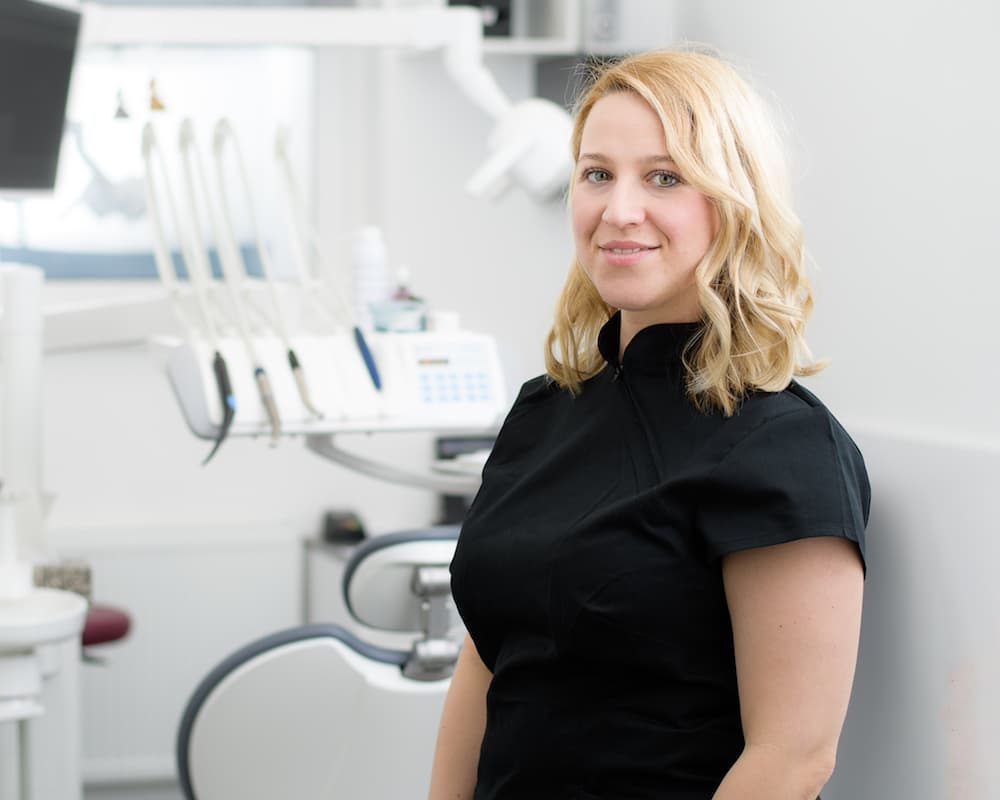 MORE
I graduated from the Department of Dentistry, Oral and Maxillofacial Surgery in Pécs and gained clinical experience here. I have been practising orthodontics since 2010. For me this is the most attractive speciality of dentistry, as I can give my patients a whole new smile, always getting the most out of the situation. A tidy harmonious smile gives confidence. I am constantly educating myself and I am open to new techniques keeping in mind the patients for whom I always want to create the best result.
In addition to my job my family energizes me, I draw strength from them.
MORE
I graduated from the University of Pécs in 2011 with a degree in dentistry and passed the Periodontology exam in 2014. I started to be interested in Periodontology when I saw how a close relationship can develop between the doctor and their patient. The majority of periodontal diseases do not consist of just a single treatment like dental filling, but is a close collaboration between the doctor and their patient often lasting a lifetime. The doctor creates an environment (tartar and plaque-free) typical of a healthy oral cavity which the patients try to maintain as much as possible in their home with the help of dental care methods that require time and a lot of invested energy. Usually every six months or in the case of severe aggressive periodontal disease every 3 months a control examination is required, in case of unsatisfactory cleaning, the removal of tartar is repeated.
I have been practising dentistry in private practices since 2014. primarily the two pillars of conservative dentistry: the care of patients with periodontal disease and conservative dental procedures.
the team of NAjudent
Our assistants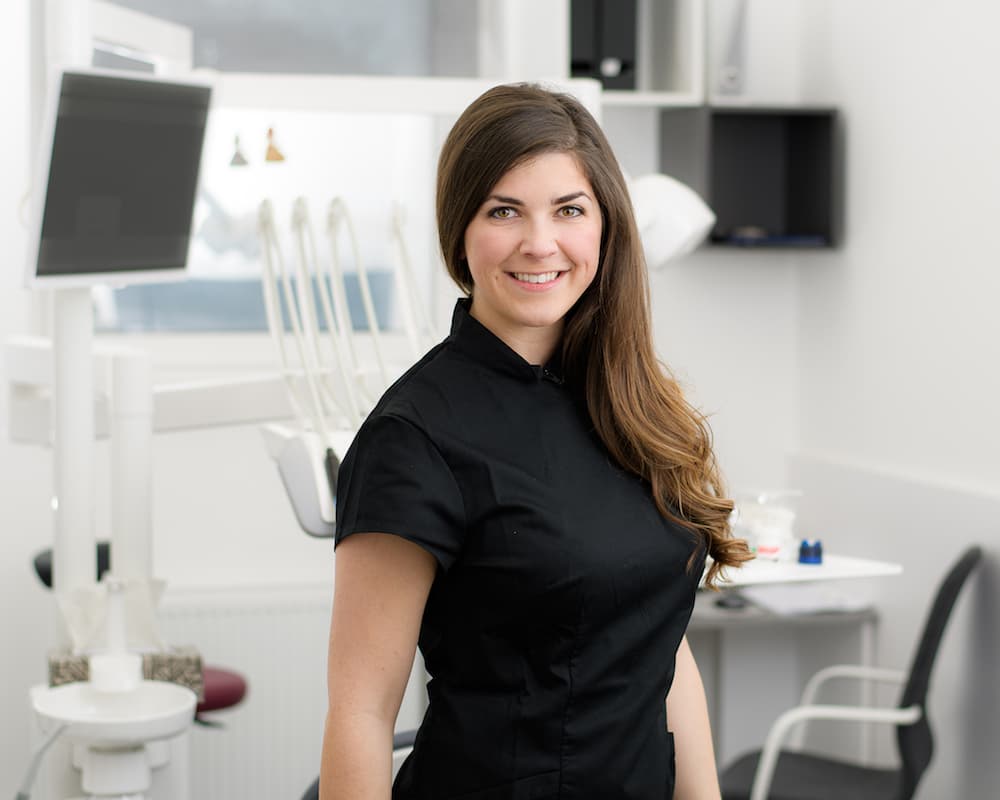 MORE
I have always been interested in healthcare and I feel that now I have found what I was looking for at the dentistry. I graduated in 2016 as a dental assistant and since then I have also obtained a degree in dental hygiene. I love my profession and I love dealing with people. It feels very good when a patient, be it a child or an adult leaves the office satisfied. I want kids to get used to the dental atmosphere as soon as possible and not have to sit in the chair with fear in the future. I am capable of doing almost anything for such a success.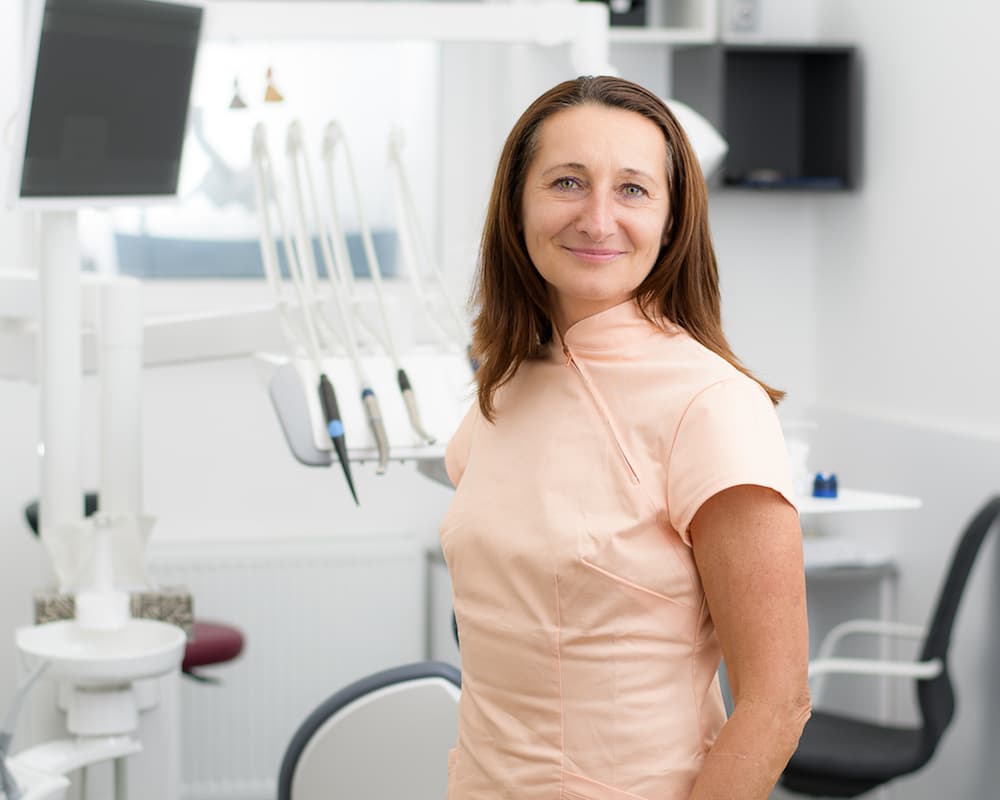 MORE
I have been working as a dental assistant for 16 years. Until then I had only been to the dentist's as a patient. A series of toothaches, treatments, interventions and experience in care help me today as an assistant with what the most important is in my workplace. As Najudent is a youthful team I try to pick up the pace and strengthen them with my experience and knowledge.